MusicBox2
Aby rozpocząć odtwarzanie muzyki kliknij poniższy guzik:


Newsletter
Dla Użytkowników
Użytkowników Online
Gości Online: 2
Brak Użytkowników Online


Zarejestrowanych Użytkowników: 128

Najnowszy Użytkownik: ~ouyodavokuqu
» Nowe cygara premium z Gurkha Estate Select Shaggy
Beach Cigar Group zapowiedzieli dodanie dwóch nowych cygar premium Gurkha Estate Select Shaggy.

Będą to cygara średniej mocy uzupełniające linię Estate Select Vintage Shaggy z wrapperami Connecticut Shade i Maduro...

» Nowe cygara Adan y Eva i Emilio Reyes Collection Samplers z Eden's Gate Cigars
"W 2007 roku Don Emilio Reyes wprowadził na rynek samplery cygar Adan y Eva Robusto XO, aby sprawdzić czy cygara zyskają uznanie wśród cigar aficionados" mówi John Thornton, Dyrektor ds. Sprzedaży i Marketingu w Eden's Gate Cigars...



» Nowy Tribute 2008 od Torano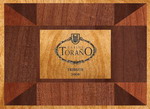 Tribute to cygaro produkowane w hołdzie dla Carlosa Torano Sr., który jako pierwszy rozpoczął pracę z Piloto Cubano na Dominikanie. Tribute ostatni raz było oferowane w 2004r., a latem ma się pojawić w nowej wersji Tribute 2008...

» Rocky Patel + Humidipak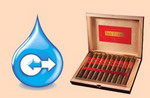 Rocky Patel Premium Cigars postanowili podjąć dodatkowe środki, aby cygara przebywające drogę od fabryki do konsumenta, były cały czas odpowiednio nawilżone...




» Kolejna nowość: Perdomo Patriarch

Perdomo Patriarch, to kolejne cygaro, które zostanie zaprezentowane na International Premium Cigar and Pipe Retailers Association show w Las Vegas.
Nick Perdomo Jr. dedykuje to cygaro swojemu ojcu, Nicholasowi G. Perdomo(1937-2004)...







» Los Perfectos Sampler - sampler od Litto Gomeza!
Litto Gomez, producent cygar La Flor Dominicana i Coronado, zaprezentuje nowe cygara o kształcie perfecto na International Premium Cigar & Pipe Retailers trade show...


» Opusy coraz trudniej dostępne...
Mamy już lipiec, a sprzedawcy otrzymali dotychczas tylko jeden transport z cygarami Fuente Fuente OpusX...






więcej w dalszej części newsa...

» Manuel Quesada zaprezentuje dwie nowe marki!
Manuel Quesada, producent cygar Fonseca i Cubita, szykuje się do wystawy na IPCPR Trade Show. Quesada utworzył dwie marki cygar, jedna to marka uzupełniająca Fonseca, a druga, to jego pierwsza nikaraguańska marka...




» EUROTAB w Warszawie.
W dniach 24-26 czerwca 2008 w hali EXPO XXI w Warszawie, odbyły się EUROTAB Miedzynarodowe Targi Wyrobów Tytoniowych...

» Nowe cygaro z La Aurora !
Kolejny news na temat nowego cygara!



Najstarsza dominikańska marka, La Aurora S.A, położona w Santiago de los Caballeros, w której cygara produkowane są od 1903r., wprowadza na rynek nowe cygaro - Aurora Preferido Lancero.



» Premier i Classic - nowe cygara od Reyes Family Cigars
Reyes Family Cigars, producenci takich marek jak Puros Indios i Cuba Aliados, ogłosili niedawno wprowadzenie na rynek dwóch nowych cygar premium - Premier i Classic...


Ankieta
Brak zawartości dla tego panelu